By Daniel Mwesigwa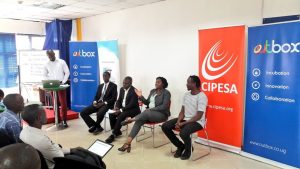 For many citizens across Africa, technology has not only bridged the communication gap between citizens and businesses, but also between governments and citizens. The potential of technology in enabling citizens to participate in governance processes, access public services, and engage with duty bearers has largely gained prominence due to the high internet penetration rates, increasing use of social media and a rise in civic consciousness.
At a recent civic tech showcase in Uganda, it emerged that, as in the rest of Africa, there was growing potential and enthusiasm in the country, with a wide variety of tools deployed by government, civil society and technologists to facilitate social accountability and citizen journalism. The challenge however, remains of creating awareness among citizens for wider adoption of the tools and collaboration among actors to ensure synergies and avoid duplication of efforts.
By Loyce Kyogabirwe |
It is 12 years since Uganda passed an access to information law with the purpose of promoting transparency and accountability in all organs of the state by providing the public with timely, accessible and accurate information. The law also empowers the public to scrutinise and to participate in government decisions. However, the law has remained largely unimplemented as many Ministries, Departments and Agencies (MDAs) ignore citizens' requests for information and rarely release information pro-actively, which contravenes the law.
By Making All Voices Count | Communication between the state and citizens is an essential element for an equal and just society. Growing social inequalities, lack of proper public services, and denial of basic human rights all act to widen existing communication gaps.
Key to bridging these gaps is ensuring not only that citizen voices are heard, but also that states have the capacity and incentive to listen and respond. As much of the literature on accountability focuses on citizen voices, a group of researchers from Ghana, Kenya, South Africa and Tanzania – in collaboration with the Institute of Development Studies – decided to look at state responsiveness. Read more
iHub Research, undertook a study in 2014 to assess how ICT tools are being used, for and in various aspects of governance in Kenya, Uganda and Tanzania. In 2015, following the completion of the study, the iHub team went around the three countries to share the findings and engage the stakeholders who participated in the study in a bid to find ways of using the research. This short video is a summary of those sessions.
Video sourced from the iHub Youtube Channel